BUY ONLINE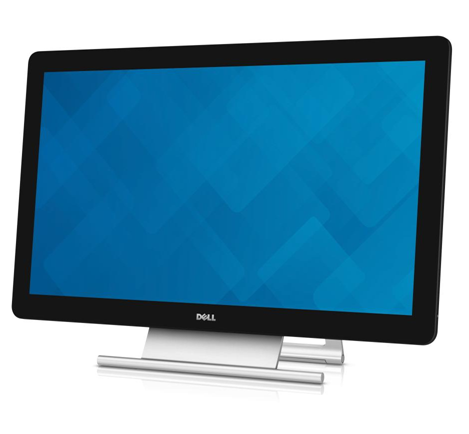 Dell touch monitors offer engaging touch experience at a great value
New Dell 20 Touch Monitor, Dell 23 Touch Monitor and Dell 27 Touch Monitor offer natural and intuitive multi-touch capabilities coupled with HD resolution
These touch monitors offer extensive connectivity with MHL, DisplayPort, HDMI, VGA and USB ports
Dell has introduced a boldly reimagined monitor experience with the launch of its Dell 20 Touch Monitor (E2014T), Dell 23 Touch Monitor (P2314T) and Dell 27 Touch Monitor (P2714T). Offering a wide range of features and great price points, Dell's new monitors bring the touch experience to a broad selection of users. The Dell 20 Touch Monitor, Dell 23 Touch Monitor, and Dell 27 Touch Monitor enable users to enjoy intuitive interaction with content onscreen by tapping, sliding, swiping, turning, pinching and stretching with their fingers.

MHL connectivity allows users to easily display content from smartphones and tablets directly onscreen. From the engaging touch experience to seamless connectivity, these new Dell touch monitors provide exceptional reliability with excellent screen performance.
Bringing touch within reach: Dell 20 Touch Monitor (E2014T)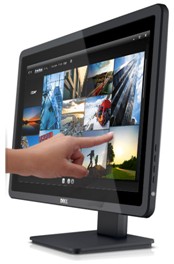 With the Dell 20 Touch Monitor, users can enjoy a touch monitor experience at a great new price. Sharp, fluid visuals with 1600 x 900 HD resolution on its 19.5-inch screen, a fast 2 milliseconds response time, and a high dynamic contrast ratio of 8 million:1 mean families can appreciate a great screen experience that is affordable, reliable and just right for watching videos and movies.
Featuring extensive connectivity, the E2014T touch monitor comes with a wide range of connector ports such as MHL, DisplayPort, HDMI, VGA and USB. This allows direct display of content from your smartphone or tablet on the larger touch screen via MHL, and also enables connectivity to a variety of peripherals for a versatile, integrated home or work environment.
Boldly reimagined: Dell 23 Touch Monitor (P2314T) and Dell 27 Touch Monitor (P2714T)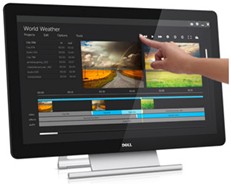 The Dell P2314T and P2714T 23-inch and 27-inch touch monitors give users an intuitive 10-point touch experience when using Windows 8. Users will enjoy vividly clear images on either a 23-inch (P2314T) or 27-inch (P2714T) screen with Full HD resolution and 8 million:1 dynamic contrast ratio. An ultra-wide 178-degree vertical by 178-degree horizontal viewing angle allows the same superb visual experience from virtually any angle. Users can enjoy the ultimate touch experience with the touch monitors' fine craftsmanship and sleek, flush edge-to-edge glass.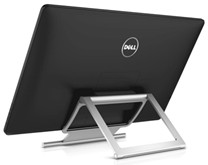 A unique adjustable stand promotes comfort and convenience. Users can naturally slide the monitor closer and tilt it up to 60 degrees to touch and type, or adapt to the requirements of their work space by choosing to wall mount the monitors or affix to the Dell Single Monitor Arm for greater panel adjustability. And just like the E2014T, these 23-inch and 27-inch touch monitors feature extensive connectivity options.