BUY ONLINE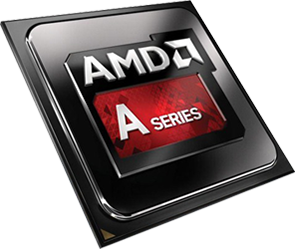 Paired with A68 motherboard it become an attractive platform solutions with range of advantages.
A68 + A8-7650K is a great solution for all form factor designs, perfect for online gaming PC designs! The press positively reviewed AMD's platform offer and a few reviews are presented below.
Highlights
Great price / performance ratio – especially when combined with A68H motherboard
Upgradability with discrete card
Support for Dual Graphics, gaming performance uplift with Dual Graphics
Unlocked for overclocking
Energy efficiency and low power consumption in idle mode
Ideal for HTPC
Review links, quotes and awards
"We conclude that this is superb budget processor that possesses balanced characteristics that overshadow i3 and faster Pentiums and thanks to its overclocking capabilities it nullifies any processing advantages that competing parts from Intel had in the past. It's affordable, reliable and that much more appealing than its predecessor - A8-7600 so it has all conditions to become the next big selling hit from AMD's APU lineup"
Award: The Best Buy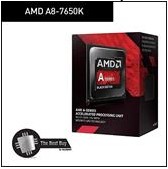 "The advantage of every system with AMD A8-7650K processor is its upgrade capabilities, and we have seen how in some titles (Civilization: Beyond Earth and Sniper Elite 3), with adding R7 250 cards gameplay performance can be increased quite substantially."
"ASUS A68HM PLUS motherboard is very capable and well equipped especially relating to the solid audio subsystem. As we have seen it has a solid overclocking performance and actually that can be its best recommendation. Oh yes, and its price is quite competitive. On the German market, it is sold for just under 50€, so this is a very strong factor that could prevail on its side with all those who are building a small but relatively powerful compute."
Approved with media for use: Yes
Award: Recommended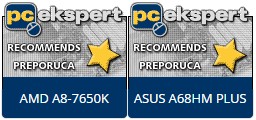 "With its current price of around 30.000 HUF AMD A8-7650K closest competition is Intel Pentium G3460 from which it is faster in both CPU and GPU performance, and for us this makes it a very cool product."
Approved with media for use: Yes
Award: Cool Product

"A8–7650K provides exceptional performance while consuming low levels of power. It is a good solution for those who want good performance with a small price tag, the performance might even compete with that of a high-end processor if it was overclocked."
Award: Value Award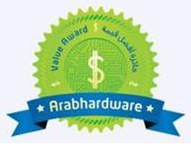 "The biggest advantage of APU is integrated graphics unit Radeon R7 featuring 384 shaders, which at medium detail guarantees comfortable gameplay in many popular titles such as.: GRID 2, Diablo III: RoS, StarCraft II, Counter-Strike: Global Offensiwe or Tomb Raider. (...) In general APU A8-7650K is a small and smart piece of silicon, and with attractive pricing."

Awards: 4.5/5, OC Ready, Profitability

"The set of AMD APU A8-7650K and ASUS A68HM-PLUS motherboard has met our expectations. In nice price you're getting motherboard and processor with efficient integrated graphics, which allows to play in Full HD in less demanding titles. And if someone persists... it can handle Dragon Age: Inquisition. (...) It's easy to see that in reasonable price you're getting versatile (and small) set that can handle various workloads."

Award: Good Product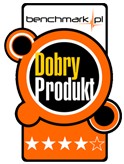 "According to the results of testing the processor AMD A8-7600 showed quite good results, which enable it to compete with younger versions of Intel Core i3. It has four productive cores with 28nm microarchitecture AMD Steamroller, which operate at a frequency of 3800 MHz in mode AMD Turbo Core 3.0."
Awards: Optimal ratio

"AMD comes on the market with a relatively cheap solution worthy of notice for the entry-level sector. The temperatures and decent consumption, relative to performance offered, bring with them the possibility of using low voltage power supplies (350-400W)"

"The A8-7650k pumps out great mid-range performance for very little money. Great option for a HTPC with its low power consumption and decent iGPU"
Award: eTeknix Bang for Buck

"Affordable and capable of handling your everyday workload and media needs in a seamless user experience. If you want to push the performance a little bit more you can easily overclock it too."
Award: Vortez Amazing Value

"We will be giving the A8-7650K the Value for Money award as you simply cannot get performance like this from a CPU with a dedicated GPU for this price, at least without a very unbalanced system."
Award: Value For Money

"As the FX-8300 can be the processor with the best price / performance ratio in the range of AMD FX CPUs, so A8-7650K obtains after the tests we had today, the Best Buy award for entry-level APUs. Paired with an A68H chipset motherboard, AMD's A8-7650K APU can easily go in a fairly powerful system for our daily activities and even run less demanding games."
"AMD A8-7650K left me with a good impression. For its retail price, the processor provides the performance needed in homes or offices. It has an integrated R7 GPU which enables the running of HD movies or games. So, for only 475 RON you receive a processor and a graphics card."
Review on National TV Station TVR1 : Zon@- 3/21/2015
"The performance of this system is amazing. The processor can easily run a 4.3GHz overclock, but obviously you require an adequate cooling"
"The combination of A8-7650K and A68H motherboard is a fine way of creating a budget machine with quite decent processor and 3D capacities. We shall not make direct comparison with Intel here, but for the same price [with the other vendor] one should invest additional at least 1000 BGN for a discrete motherboard, if one wishes adequate or at least similar performance both on processor and on graphics level."
Review and testing of the motherboard MSI A68HM-P33
"MSI A68HM-P33 is a very good buy for the assembly of the budget multimedia or gaming system with a single graphics card, or even without it."
"The price of this APU despite the high dollar exchange rate has been set very reasonably, what's more, recently cheap A68H motherboards appeared on the market and their equipment cannot be criticized."
"From me AMD's APU gets 8 points out of 10. First of all, because it has relatively much to offer considering the price of the processor, or even the whole platform, in terms of performance we can count on."
"I believe that this is interesting processor, because most of all, like not many new product it has been well priced in relation to performance. Here we have undoubtedly a huge plus in the form of an integrated graphics card with a very good performance, which enables us to play simple games. Whats more, the processor is very energy efficient."
"What we like about the new APUs is the fact that all available cores are activated in daily use, and the GPU will be well used in tasks that are not explicitly related to graphics. If the price/performance ratio is taken into account, AMD A8-7650K surely deserves a true recommendation."
Approved with media for use: Yes